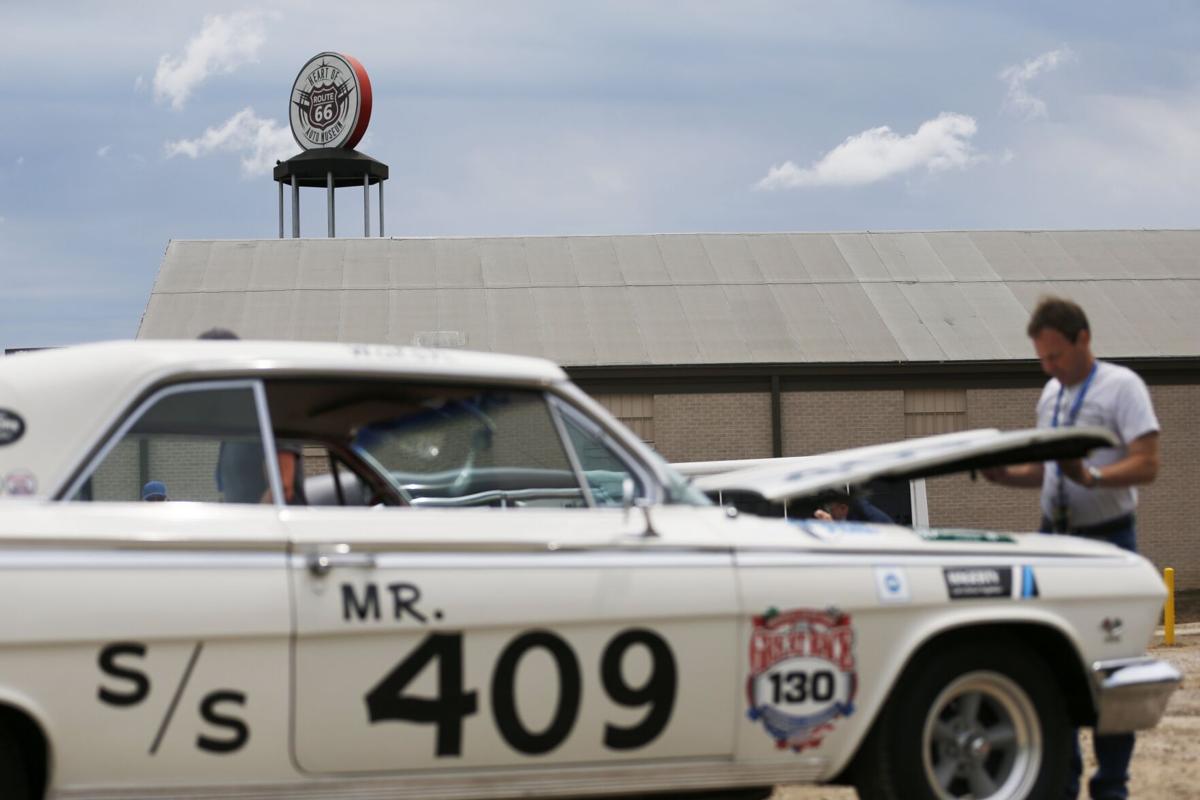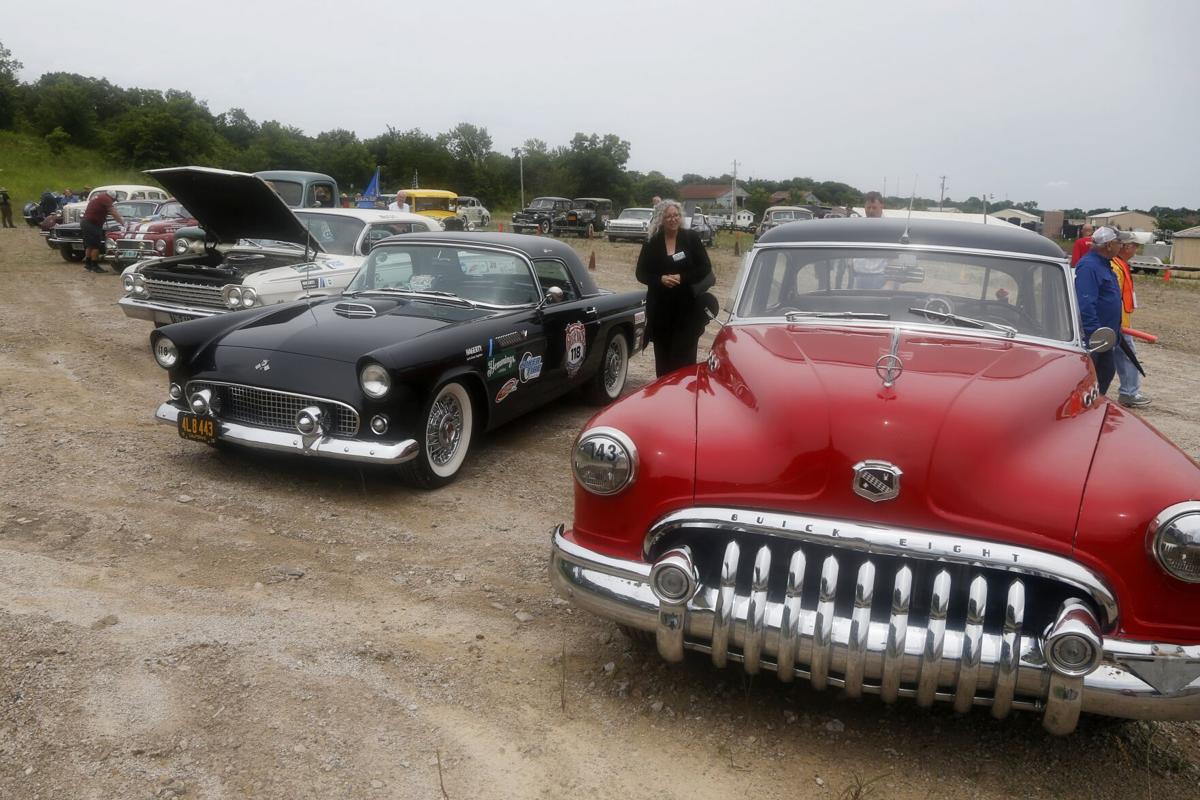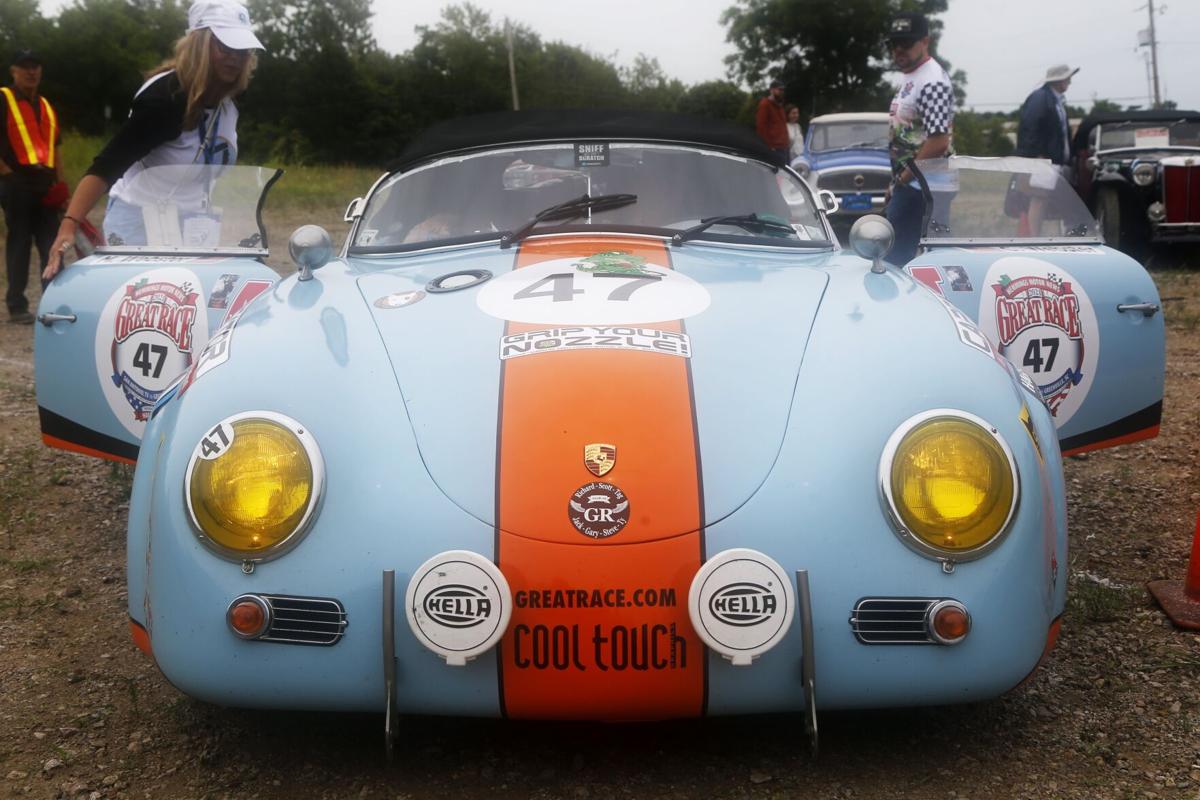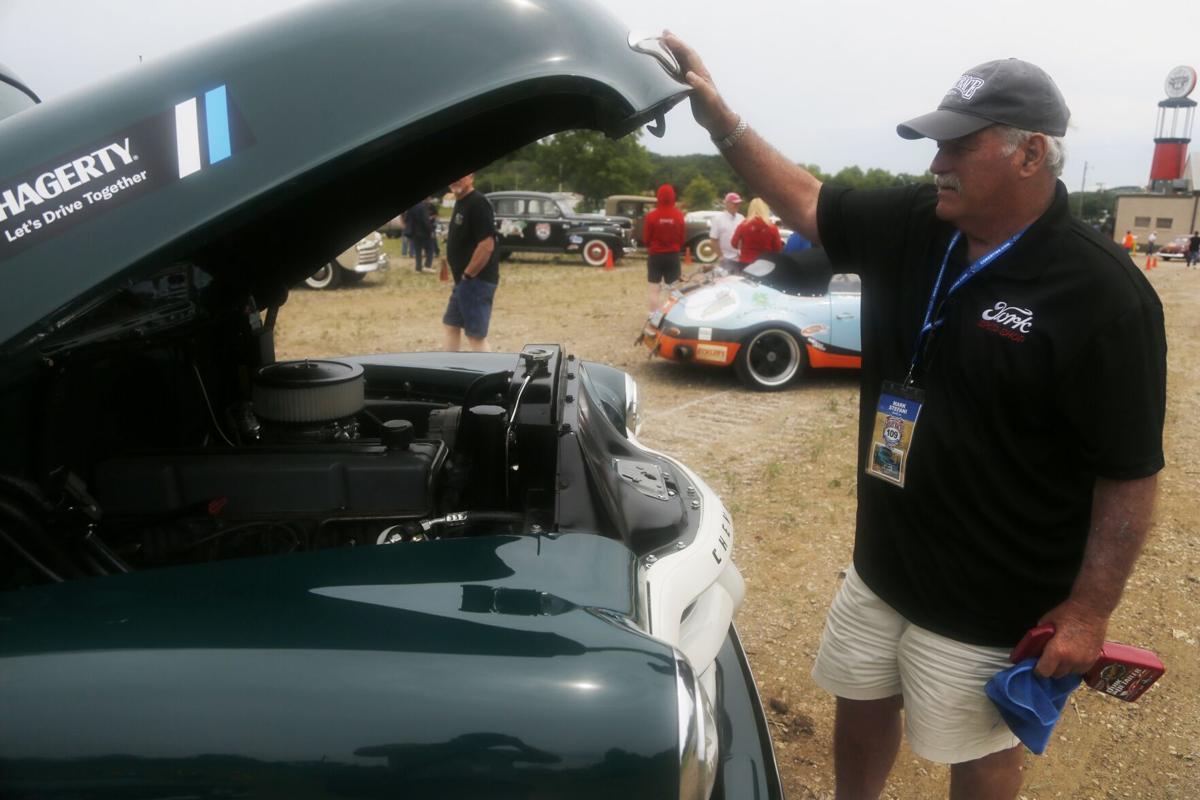 SAPULPA — Dozens of spectators weathered an overcast and rainy Monday morning to welcome competitors of the 2021 Hemmings Motor News Great Race, an annual antique car rally of more than 120 vehicles.
The drivers were scheduled to arrive at the Heart of Route 66 Auto Museum at noon for a lunch stop on the third day of the race, according to a news release from the museum.
The race began in San Antonio, and drivers traveled roughly 150 miles Monday morning, arriving at the museum from Nocona, Texas, via Ardmore.
Although the racers were delayed roughly an hour, the crowds remained eager and excitedly greeted the first cars around 12:45 p.m. The racers' arrival coincided with the rain's passage, and the energy at the museum quickly ramped up as vehicles from as early as 1918 entered the parking lot.
Among the vehicles drawing the largest pool of spectators was the vibrant yellow and oil-stained 1918 American LaFrance driven by Jay Reinan of Otter Tail County, Minnesota. The vehicle was designed as a fire-response vehicle, Reinan said, but it was converted to a racer by a previous owner around the 1950s.
Due to the nature of the vehicle — one of the last dual chain drive automobiles ever produced, Reinan said — and the Great Race's scoring system, it's unlikely that the car will win the event, but participating in the rallies and enjoying the atmosphere is Reinan's primary focus, he said.